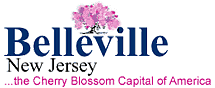 The Belleville Foundation
The Belleville Foundation, Inc is a 501-C3 not for profit trust that was established in 1942 during World War II by executives from three companies located in Belleville, New Jersey. It was Initially created to promote a positive Post World War II Vision for Belleville. In the early 1970's, the trustee's focused its mission towards higher education. The Belleville Foundation grants Scholarships to students who graduate from Belleville High School that wish to continue their education.
Learn More About the Belleville Foundation
Our Mission
"The Belleville Foundation Trustees are committed to helping Belleville High School Students attain their goals for higher education."
---
Over the last 20 years the Belleville Foundation distributed over $250,000 for loans and scholarships to Belleville Students.
Click here for an application and information on how to apply
---
Phone Numbers

973-751-1079

for information about making a donation

973-759-2807

Postal address

Belleville Foundation

PO Box 674

Belleville, NJ 07109

Electronic mail

General Information: sjrovell@ajrovell.com